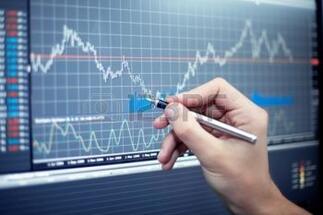 In Q4 2018, the modern Budapest office stock was extended by four new office buildings (44,265 sq m). HillSide Offices (21,925 sq m), Tópark Offices (15,355 sq m), Pasaréti Irodaház (5,870 sq m) and Societé Budapest (1,120 sq m) were delivered to the Budapest office market. Moreover, in Q4, two former Magyar Telekom headquarters (30,545 sq m) were transferred from the owner-occupied stock to the speculative stock, due their change in operation.
The total modern office stock currently adds up to 3,628,105 sq m, consisting of 3,018,390 sq m category 'A' and 'B' speculative office space as well as 609,715 sq m owner occupied space.
In Q4 2018, the office vacancy rate stands at 7.3%, representing a 90 basis points increase quarter-on-quarter and a 20 basis points reduction year-on-year. Similarly, to the previous quarter, the lowest vacancy rate was measured in the Non-central Pest (3.4%) submarket. The second lowest vacancy rate was registered in the Váci Corridor submarket (4.3%). The Periphery still suffers from an overwhelming vacancy rate. (38%)
Total demand in the fourth quarter of 2018 reached 171,490 sq m, representing a 19% growth year-on-year.
The total annual demand amounted to 535,560 sq m, which means the annual demand reached the record volume registered in 2015.
In the fourth quarter the largest share of the total demand was 36.2%, taken up by new lease agreements. Pre-leases accounted for 26.3%, renewals made up 25.3% while expansions represented 12.2% of the total leasing activity.
Similarly, to the previous quarter, the strongest occupational activity was recorded in the Váci Corridor submarket, attracting 38% of the total demand. The Váci Corridor was followed by North Buda with a share of 15%.
The CBD submarket holds a share of 13%, while South Buda reached a share of 11% in the total demand.
According to the BRF, 202 lease agreements were signed in Q4 2018, with an average deal size of 849 sq m.
BRF registered 34 transactions occupying more than 1,000 sq m office area split into 8 pre-leases, 10 renewals, 12 new transactions and 4 expansions.
The quarter's largest transaction was a pre-lease agreement concluded by Raiffeisen in Agora Tower on 19,300 sq m. The largest renewal was signed in North Buda submarket on more than 10,000 sq m. The largest new lease contract was registered for 6,200 sq m in White House, while the largest expansion was singed for 2,300 sq m in Váci 33.
The net absorption in the fourth quarter amounted to 6,350 sq m. The annual net absorption totalled 228,380 sq m which is 79% higher figure than the volume registered in 2017.
BRF