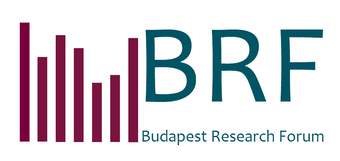 No new office buildings were completed in Q1 2015. The total Budapest office stock (including owner-occupied and speculative buildings) totalled 3,230,100 sq m in the first quarter of 2015. The total modern office stock comprises 2,587,780 sq m of modern 'A'- and 'B'-category speculative office buildings and 642,320 sq m of owner-occupied buildings.

As the result of the annual stock revision, 4 buildings were excluded from the modern stock as they no longer meet the BRF's definition standards and 30 buildings GLA's were amended due to re-measurements in 2014. Furthermore, during Q1 2015 one office building was purchased by an end-user therefore was re-classified into the 'owner occupied' category. As a result of the amendments, the total office stock decreased by nearly 8,000 sq m.

 
The office vacancy rate declined by 2.8 pps y-o-y and by 0.5 pps q-o-q, reaching the lowest level since Q2 2009, currently standing at 15.7%. The lowest vacancy rate (10.2%) was measured in the South Buda submarket; Váci út corridor has the highest vacancy rate with 18.7% in Budapest, whilst the Periphery region suffers from a 32.6% vacancy rate.

Demand in Q1 2015 was slightly less (by 5%) than the 5-year average of the first quarters' lettings, comprising 64,010 sq m, which is though only half of the record level registered in Q4 2014.


The share of renewals and new deals shifted in Q1 2015 and new deals were the major driver of the market with a 43% market share. Renewals accounted for 31%, expansions showed a higher market share compared to previous periods with 19%. In addition one owner-occupied deal was registered for 4,680 sq m in Non Central Pest submarket.

 
In terms of submarkets, Central Pest and the Váci út corridor had the highest leasing activity, both representing more than 20% of the market share. 

The largest deal of the quarter was a renewal in Park Atrium for 5,300 sq m; this was followed by a new leasing agreement in Buda Business Center for over 3,000 sq m and a renewal for 3,000 sq m office space in Danubius Office Building III.

According to BRF, 165 deals were closed in Q1 2015, with an average size of 388 sq m. This equals to the level of Q1 2014 and lags behind the average level of the previous five Q1 periods, which averaged 488 sq m

Net absorption totalled 13,960 sq m in Q1 2015. In Váci út corridor it accounted for 9,220 sq m.
DTZ