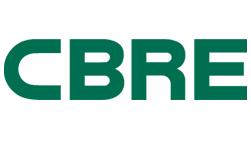 In 2017 the capital markets team of CBRE was involved in the largest single transaction in Hungary for a decade with the sale of Arena Plaza and also CBRE was the advisor of the largest office transaction in this year. Beside these deals the total value of transactions supported by CBRE is over €780 million to date in 2017 and there are 6 transactions worth over €140 million that are to be closed before year end.
The retail agency team in CBRE Hungary maintains the historical High Street focus securing new flagship location for Vapiano on Vörösmarty Square, bringing PINKO, Marina Rinaldi and ROLEX, to Andrássy út. They were also active in the countryside, helping Medicover to find a new location in Debrecen. Next to their historical High Street focus, a part of the retail team is dedicated to shopping centers. Enabling to move a new multiplex operator in Polus Center along with new flying tiger coppenhagen and OXO Bubble Tea shops. They are also working on the concept plans for Campona. The shopping center will be soon refurbished by the plans of Chapman Taylor. They are also working hand-in hand with the owners to renew the retail concept for Csillagvár shopping center. CBRE retail agency team was involved in 73 retail consultancy projects in 2017.
"We are honoured to receive the prestigious CIJ Awards in 2017. Our objective is to continue to improve all the services we are delivering to our Hungarian and international clients. Winning these awards gives us additional confidence that we're fulfilling that critical aim", Lóránt Kibédi Varga MRICS, Head of CBRE Hungary stated.
The CIJ Awards
The Construction and Investment Journal (CIJ) Europe founded the "CIJ Awards" in 2000, which is presented annually to the best actor in the property market and to the best property market project in various categories. Entries are shortlisted by a jury of acknowledged property market experts, and the winners of the categories are chosen in an open vote.
CBRE