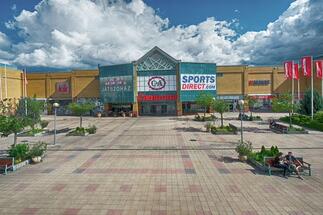 As the result of one of the largest real estate transactions of CEE in Q1 2017, CPI Property now owns the commercial real estate portfolio of CBRE Global Investors. CPI Property Group acquired the portfolio of 11 commercial properties in Hungary, Czech Republic, Poland and Romania from funds managed by CBRE Global Investors. In Hungary the portfolio includes the Campona and Pólus shopping centres, Andrássy Palace office building and Interspar supermarkets located in Zalaegerszeg and Nyíregyháza. In case of the two shopping centres the new owner decided to continue the property management with CBRE.
"We appreciate that our previous success is well acknowledged by the new owner and we look forward to the opportunity to continue this success going forward. With these new mandates CBRE now manages a total of 120,000 square meters of retail space in Hungary and 1.6 million square meters in Central and Eastern Europe, making us one of the largest players in the real estate market in the region," said Zsolt Kákosy, MRICS Head of Asset Services of CBRE Hungary.
In addition to the aforementioned property management mandate, CPI Property Group has entrusted CBRE as the exclusive leasing agency for Pólus and Campona shopping centers. This partnership will ensure these assets enjoy continuity and stability, which will benefit both the tenants and the new owner.

CBRE