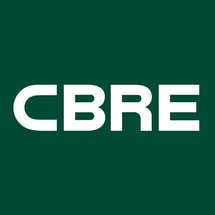 "We've been the market leader in our industry for years. With Blueprint, we have a unique platform for telling our stories in today's digital landscape - stories that go beyond the day-to-day nature of our client relationships."
 
Blueprint will feature thought-provoking content informed by urbanists, academics and leading thinkers, as well as CBRE global leaders, all unified by ideas that examine the built environment's potential impact on business, cities and people. The magazine will rely on interactive infographics, photo essays and videos to bring a wide array of subjects to life, including:
 
- Issues at the intersection of real estate, culture, commerce, cities and talent;
- Looks at some of the world's most iconic buildings, spaces and structures;
- Tours of emerging and established neighbourhoods across the globe;
- Exploration of forward-thinking trends in workplace environments; and
- Trends and issues in commercial real estate and their impact on everyday life.
 
Blueprint will also provide an additional platform for delivering CBRE's industry-leading research insights. "In the digital economy, the way brands communicate and connect has evolved. Our
toolkit has expanded to include specialized web sites, apps and social platforms," said Paul Suchman, CBRE's chief marketing officer. "The content and focus of Blueprint allow us to tell stories directly through a best-in-class experience, intended to drive deeper interactions and value exchanges with all of our stakeholders."
 
Blueprint can be accessed at blueprint.cbre.com.
CBRE