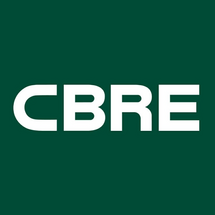 The FORTUNE 500 ranks U.S.-based companies by total revenue. CBRE was ranked at #363 on the list in 2014, up from 387 in 2013.

"CBRE continues to climb the ranks of Fortune 500 companies by combining global scale and service offering depth with unparalleled market insight to deliver great outcomes for our clients," said Bob Sulentic, President and Chief Executive Officer of CBRE.

Earlier this year, CBRE was the highest ranked commercial real estate services firm on FORTUNE's list of the Most Admired Companies. CBRE was also named the top global brand in commercial real estate by The Lipsey Company for the 13th consecutive year.

CBRE provides a broad range of commercial real estate services on a global basis. The company was responsible for more than $223.2 billion of property sales and lease transactions in 2013, and managed more than 3.5 billion sq. ft. (including properties managed by affiliates) of commercial properties and corporate facilities as of December 31, 2013.

CBRE