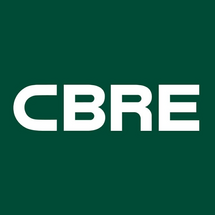 In 2014 the current owner, AIT Bürotel decided to restore the neoclassical elements of the Andrássy Avenue part of the building while refurbishing the common spaces of the modern style Aradi street front with the assistance of CBRE.
 
In order to minimize inconvenience for the tenants as much as possible, the renovation work was scheduled for the summer holidays: they began in July 2014 and were completed in late August. Both parts of the building – neoclassical and modern - were renovated, each according to its own style. The ground floor of the Aradi street front was refurbished with a sleek minimalist design, while the Andrássy Avenue part got a new stylish interior based on the original architectural concept. The Atrium connecting the two parts of the buildings represents the transition from the classical to the modern.
 
"We thoroughly discussed the renovation process with CBRE, and were delighted to see that it all went smoothly, without disturbing tenants, resulting in high quality execution. We are convinced that this makeover will increase the rental potential of the building." - said Alfred Ungerböck, Managing Director of AIT Bürotel Kft.
 
"CBRE provided hands-on project management services for the landlord that stayed abroad during the course of the works. We are glad that the refurbishments were carried out with the best value for money technical and aesthetic solutions." - added David Havas, Head of CBRE's Project Management division.
 
Andrássy 100 awaits its new tenants from Autumn 2014 with refurbished spaces and with offices ranging from 100 to 700 square meters. The building's property management and leasing duties are also provided by CBRE.
CBRE