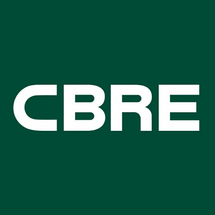 There was a marked increase in investment activity in Hungary, Romania and Slovakia with percentage growth figures of 71%, 220% and 72% respectively. The total of these three countries, €2.1billion, equates to over a quarter (27%) of total CEE volumes in 2014, compared to 15% in 2013.  

Mike Atwell, Head of Capital Markets, CEE at CBRE, commented: "The key change in CEE in 2014 was the marked increase in investment activity outside Poland, specifically in Hungary, Romania and Slovakia. As new investors focus their sights on the region, the more opportunistic of these are placing their capital further afield, partly to generate higher income returns but also due to lack of available stock in Poland. We expect this trend to continue, with Hungary and Romania benefitting the most from this investor diversification."
 
Sector analysis shows that CEE offices remained the preferred asset class, with a 61% increase in investment, and the industrial sector saw investment volume rise by 39%. Retail investment was down 7%, due to a shortage of available stock in this sector – not a lack of interest. Investment in hotels increased 15%, confirming a renewed interest in the sector.
 
"Domestic investment increased at a faster pace in 2014 than in the region, but fell short of previous expectations because several large transactions could not be concluded at the end of the year. 2015 will surely bring further growth compared to last year. Price negotiations already reached an advanced stage in January in the case of properties worth approximately EUR 320 million, and there are selling intentions for a further EUR 300-350 million worth of real estate stock."- added Gábor Borbély Head of Research and Consulting at CBRE Hungary.
CBRE Hungary