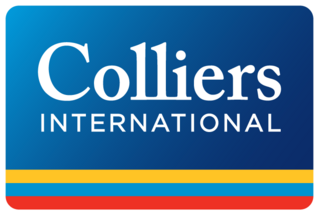 East West Business Centre consists of 23,200 sqm office space located in a prime CBD location in Budapest directly over a metro station. The landmark building in Budapest offers flexible office space for both small and large tenants, as well as retail units on the ground floor. The building was originally constructed in 1991 by Skanska and was refurbished in 2008.

"Peakside is very pleased to join forces with Colliers on the management on East West Business Center. We believe that our cooperation will bring measurable benefits for the building and our tenants and will further enhance the market perception of EWBC as the landmark building in Budapest and an excellent location for tenants and businesses." – said Witold Bres, Principal at Peakside Polonia Management, the owner of the building.

"We are very excited to organize the property and facility management services of this iconic building. I believe that East-West Business Center has all the capabilities of providing quality service to its current and future tenants." – added Balázs Györke, managing director of Colliers International's Real Estate Management Services.

As a result of the deal, Colliers Real Estate Management Services has approx. 170,000 sq m under management providing services for office buildings, industrial/logistic properties and a retail portfolio with 15 shops in Budapest.


Colliers