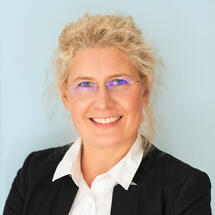 Katalin will specifically focus on both business development and on managing the existing portfolio as well.
With over 20 years of experience in the Budapest real estate market, Katalin has an impressive career history in the industry. She previously worked for DTZ, GLL, Strabag PFS and CE Land providing asset and property management services for Landlords in A category office buildings, retail and hotels.
She has BA degree at Kodolányi János University (1999) and has a postgraduate Marketing degree at Budapest Business School. Katalin went on to study Real Estate at the Budapest University of Technology and Economics and Nottingham Trent University, UK. She became profession member the RICS in 2012. She is Member of Hungary Green Building Council since 2015.
Tim Hulzebos, MD for Colliers in Hungary commented: "I am very pleased that Katalin has joined our team. With Katalin we are strengthening our management team of REMS division with an experienced professional who will focus on business development with a clear goal to grow the PM and FM businesses and servicing the needs of our current and future clients."
"I am excited to join Colliers International and to continue to build on the firm's well-respected name in Real Estate Management Services. I am looking forward to take up the new challenge and make a next step in my career in these exciting times with so many new buildings coming to the market. I am convinced we will be able to grow the business to the next level and deliver the service which make both clients and tenants satisfied with our services!" – added Katalin Honi.
Source: Colliers International