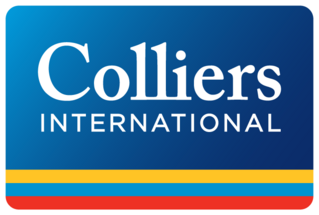 Colliers's shares began trading on The NASDAQ Stock Market ("NASDAQ") under symbol CIGI and the Toronto Stock Exchange ("TSX") under symbol CIG on June 2, 2015. The spinoff establishes Colliers' place as one of the leading publicly traded commercial real estate firms in the world.

"The spinoff is a critical and very carefully considered part of our growth strategy that will strengthen our visibility among investors and clients and further accelerate Colliers' evolution in key markets and service areas around the world," said Jay Hennick, Executive Chairman and largest shareholder of Colliers. "Colliers thrived as part of FirstService; its revenues grew from approximately $200 million in 2004 to $1.6 billion in 2014, thanks to an exceptional management team, soundly executed growth strategy, and a disciplined approach to creating shareholder value.

The move gives Colliers more flexibility to pursue a broader variety of growth opportunities including acquisitions and service-line diversification -- all with a view to enhancing global client service and shareholder value. One of the fastest growing commercial real estate firms over the past decade, Colliers will now also have a focused capital structure with significant inside ownership, making it a powerful "pure play" in global commercial real estate services that can be easily understood, evaluated, and compared to its competitors by the capital markets.

"Our mission has been to establish Colliers as the global firm that best serves the needs of today's real estate clients," said Doug Frye, Global President and Chief Executive Officer of Colliers. "To successfully support the next phase of this mission, we will continue to grow our global platform in professional services and seek out opportunities to diversify our revenue streams while advancing our track record of exceptional service.


Colliers