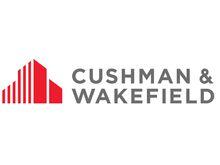 "The first half of the year and the summer months were exceptionally busy for us on the market. We concluded two of our largest deals this year in July, one in the CBD and one in the Central Pest submarket. Large amount of new market entrants are actively looking for long term office solutions in Budapest, which allows us to remain confident in the positive momentum of the market in the second half of the year. I am very proud of our team of 6 full time professionals and with their hard work and enthusiasm, hope to deliver further noteworthy deals in H2 2017." – said Tamara Szántó MRICS, Associate, Head of Office Agency at Cushman & Wakefield Hungary.

Orsolya Hegedűs MRICS, Associate, Head of Research and Consultancy at Cushman & Wakefield Budapest added: "Occupier activity is strong, and given the fact that there is very limited new space coming through during the remainder of 2017, the market continues to be Landlord favorable. We expect 2017 levels of take-up to be similar to 2016 as there are several large occupiers active on the market. Pre-leases and new leases continue to account for the largest transactions in terms of deal size. "

Cushman & Wakefield is mandated on the BudaPart project, GTC White House, Duna Tower, the Váci Greens scheme, the GLL portfolio, Krisztina Palace and many others. The Cushman & Wakefield team represents clients on the Landlord and Tenant side and was awarded the Best Hungarian Office Leasing Team in 2016 by the Construction and Investment Journal (CiJ).
Cushman