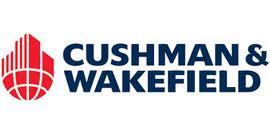 The expanded full-service offering will provide a unique combination of deep, local market presence with significant scale in core services in the major global markets.

"DTZ is elated to be merging under the prominent Cushman & Wakefield brand. The companies have remarkably complementary skills and reach in different geographies – whether in New York, London or Shanghai, this will be a formidable combination," said Brett White, who will assume the role of Chairman and Chief Executive Officer of the combined Company. White added, "While breadth and depth are important to serve clients, it's not just about size. It's also about local expertise and deep customer service, which are strong traits of Cushman & Wakefield and DTZ, and ultimately what will differentiate us going forward." Mr. White is an industry leader with over 30 years' experience whose previous role was as CEO of CBRE.

Speaking on behalf of the investors (TPG, PAG and OTPP), Ben Gray, TPG's Joint Managing Partner in Asia said, "We have been delighted to be a part of one of the most exciting growth stories in this industry. Our ambitions for the new Cushman & Wakefield are great and we stand ready to assist this global leader to continue to grow and flourish through our relationships, energy and capital."

"This transaction builds upon the considerable momentum we've achieved over the past 18 months and positions Cushman & Wakefield to deliver incremental value to clients worldwide from a broadened and strengthened global service platform," said Edward C. Forst, President and Chief Executive Officer of Cushman & Wakefield. "The combined company will truly represent the best our industry has to offer, with an enhanced ability to help clients achieve their goals and to deliver rewarding prospects for the tremendous Cushman & Wakefield team."

Upon completion of the merger, Carlo Barel di Sant'Albano, current International CEO of Cushman & Wakefield and EMEA CEO, will take a senior global leadership role. John Santora, current CEO of North America at Cushman & Wakefield, will become Chief Operating Officer and Chief Integration Officer and Tod Lickerman, current Global CEO of DTZ will assume the role of President of the global company.

The new Cushman & Wakefield will create a top-tier global commercial real estate service provider in every service line and every major geography in the world. With a tenacious, entrepreneurial and client-centric culture of highly skilled people behind both firms, the new company will be able to tap into greater resources worldwide to ultimately deliver superior results for clients.

Speaking of EXOR, Cushman & Wakefield's 80.1% stockholder and one of Europe's leading listed investment companies, TPG founding partner, David Bonderman, added, "The potential created by this combination would not have been possible without EXOR's support and positioning of Cushman and Wakefield over the last 8 years. EXOR has achieved great success in growing a business that is performing extremely well, and once combined with DTZ, will be even better positioned to further capitalize on the real estate growth trends across the globe. Cushman & Wakefield is one of the strongest brands in the global real estate business and we are delighted to have the opportunity to share in the expansion of this great company."

The transaction is expected to close before the end of the year and is subject to customary closing conditions.
Cushman