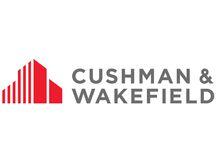 In a challenging environment in which overall take-up reduced to 335,000 sq m, renewals became increasingly prevalent and constituted some 43% of take-up. Despite these challenges' vacancy remains below the critical 10% threshold, at 9.1%, and supply (230,000 sqm) is not overbearing - meaning confidence remains that Budapest will bounce back strongly in 2021.
Tamara Szántó MRICS, Partner, Head of Office Agency at Cushman & Wakefield Budapest commented on the team's performance: "With the arrival of the pandemic, our expectations for the year changed dramatically. Delivered by our team of seven professionals, our success was through rapidly adapting to the new environment, whilst retaining our fundamental goals. We focused on our client relationships and never stopped looking for the possibilities this situation could bring them."
"We see two major drivers affecting the future Budapest office market in the 'post-vaccine era'. One of those gaining ground is the evolvement of remote working. Cushman & Wakefield's PURPOSE OF PLACE – History and Future of the office report suggests that workers see lower-work life conflict when working remotely up to 2-2.5 days a week. Researchers also found that this is the limit when productivity & creativity and employee engagement is not harmed markedly. We therefore foresee that remote-work will stay with us in the long-run and will force 'de-densification' of the offices. The second driver remains the SSC and BPO sector already active in Budapest. We see increasing interest for offshoring to Hungary, even from the surrounding CEE countries. Their processes might require quick reaction from all parties involved, they might even require imminent office solutions. We consider, prime office locations served with good public transport connection and amenities will further support the talent hub of the capital." – added Tamara Szántó MRICS.
Orsolya Hegedűs MRICS, Associate, Head of Research and Consultancy at Cushman & Wakefield Budapest added: "Despite the inevitable uncertainty, activity remains, and new trends are emerging as we enter 2021. It is worth remembering that, despite events such as the Global Financial Crisis, Budapest's leasing market has never contracted for two successive years. Our fundamentals remain strong with the current vacancy being generally lower than in most CEE markets and the 2021-2022 pipeline already has a pre-let status of 44%. Budapest remains attractive for foreign companies, many of whom will have responded to the disruption of 2020 by reassessing their future needs and will be looking at ways to reduce costs through offshoring more roles. Current occupier sentiment should improve with the city employment is forecasted to grow from 2021 onwards, yet incentives should increase in the short term. Uncertainties will, of course remain – but as the knowledge economy is expected to globally grow further of which sectors such as IT and digital are expected continue to expand in Budapest. This was already demonstrated by new market entrants such as Diligent choosing Budapest for their new Global Product Centre.
At Cushman & Wakefield we are extremely proud of our current office leasing mandates secured with both global corporates and local companies. Our team advises Landlords, Developers and Occupiers and is currently mandated to transact 532,000 sq m premium category office space in Budapest.
Cushman & Wakefield