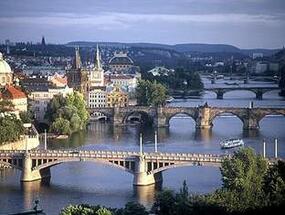 The website offers a comprehensive overview of the Czech office market and its activity. It provides detailed information, contact details for landlords and their representatives and discusses the characteristics and trends of the local market, providing a wide range of information. This enables potential tenants to speedily and simply learn about the specific options available along with the Czech market in general.

www.kancelareinfo.cz has an English version on www.officerentinfo.cz; its contents are also available on www.officerentinfo.com, a collective site for the Network. For those interested in green buildings, www.greenbuildinginfo.eu, the green division of the Office Search Network, uniquely covers the green office markets of 28 countries including the Czech Republic.

'The Czech portal of the office search network provides a specialist service in the Czech Republic offering new opportunities for both local and international market participants. It has never been simpler for office buildings and potential tenants located in the Czech Republic to find each other, or for buildings to be offered online. The service is also supported by an app for iPhones and Android phones', says István Harkácsi, Managing Director of the Network.