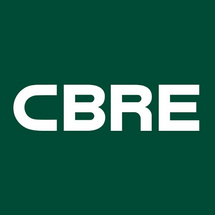 "It is no secret that in recent years corporate occupiers have been constrained by stringent cost management strategies born out of the economic downturn. Now, things are changing in line with an improving economic environment, which we expect to have material impact on the office market this year," Richard Holberton, Senior Director, EMEA Research, at CBRE explains.

Although first quarters cyclically show lower demand figures in general, there were some encouraging market performances, namely Madrid and Paris. Both markets were driven by occupiers taken advantage of low rents in prime central locations with many small and mid-size deals recorded. As 2014 progresses, the tight supply of high quality office space and growing occupier confidence supported by positive economic signals is expected to move more markets into prime rental growth. This has already started in some of the stronger markets, with London a stand out performer including the West End recording a 5% prime rent increase to £105 per sq ft per annum in the first quarter of the year. Amsterdam and Munich saw an increase of 1.5% each respectively. This trend is not confined to the West of Europe with the Nordic cities of Oslo and Stockholm seeing a similar pattern with both recording prime rental growth of 5.2% and 2.3% respectively over the same period.

"It is evident that there has been a shift in the priorities for corporate real estate occupiers over the last year. Concern about the impact of weak economies has diminished significantly with future growth opportunities now a core part of portfolio planning again. Accompanying this shift, is a heightened focus on the quality of location, the attraction and retention of talent and the internal built environment resulting in a higher demand for prime office space which, given the constrained supply, is driving up costs", Mike Gedye, Executive Director, EMEA Global Corporate Services at CBRE said.

"We are experiencing increased activity from office occupiers. While in previous years prolongation and downsizing were typical across the majority of industries, now with increased business confidence we see many companies execute new real estate strategies and commit for long-term in recently built office premises. Due to the low delivery levels, large occupiers have limited options of immediate availability and they shall consider pre-lease or build-to suit. "- Károly Katkó, Director, Head of Global Corporate Services at CBRE Hungary added.


CBRE