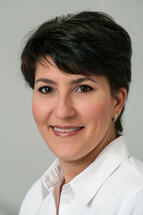 The acquisition is a result of a one year long and constructive cooperation between the parties, and was entirely funded by own capital. Due to new investment fund restrictions it is highly possible that this was the first and last shared deal on the market. Europark shopping centre offers 26,000 sq m GLA, attractive catchment area and stable tenancy with over 90% occupancy rate. Despite the increased competition and challenging market environment Europark has kept its local leading position. Anchor tenant recently signed renewal agreements for their units in Europark showing their long term commitment. New brands and several developments are planned by the new owner for the near future.

Diófa Fund Management was legally represented during the negotiations by Jalsovszky Law Firm, providing significant added-value to successful transaction.

As a result of an active expansion strategy a second retail scheme has been purchased, Zala Park Retail Park comprises 14,000 sq m GLA in the western part of Hungary. Diófa Fund Management closed the deal with Resideal Zrt.

"Retail has been historically popular on the investment market and was responsible for one fourth of the total investment volume in the past years. Due to continuously decreasing yield volumes and the market shifting towards landlords' market this segment is currently on of the most attractive target for investors. Our professional team is working on developing a sustainable, well operating retail scheme to reach the highest value for our clients." – Highlighted László Vas, Property Investment Director at Diófa Fund Management.

Diófa Fund Management has been actively investing in real estate in the past three years on behalf of institutional and private investors in one open-ended and three closed-ended funds. The second largest local open-ended fund in Hungary is the Magyar Posta Takarék Real Estate Fund, both retail schemes were added to this portfolio.
Diófa Alapkezelő