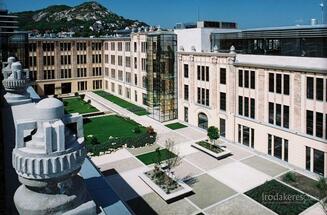 The Pactera international IT consultancy opens its Central European center in Hungary. Founded in 1995 the China-based global IT company has regional headquarters in North America, Asia and Europe, over 22,000 employees and now it settles into its new office in the Dorottya Udvar.

Pactera - which has been carrying out world-class IT consultancy for nearly 20 years - is about to launch a major development: the aim in the first phase is the employment of 100 IT professionals who will serve the company's international clients from Hungary. Adding new employees is just the beginning; the IT consultancy is planning further expansion in the near future, consolidating its near-shore strategy.

In connection with the firm's choice Pactera pointed out the excellent work environment and the peaceful, relaxing atmosphere, for example the interior garden unique in the Budapest office market. According to the company's leaders, after the 2002 refurbishments Dorottya Udvar is the perfect venue for their new Central European headquarters where different work cultures and activities effectively support each other.

- During the office selection phase last year I visited about 30 buildings in Budapest: Dorottya Udvar offers the right quality standards, logistic, scalability which perfectly match our needs and expansion plan – said Mr Antonio Montomoli Vice President Pactera Europe and Africa.

This spring Dorottya Udvar won the "Excellent" BREEAM classification in the "In use" building category, no other office building has received such a high rating in Central Europe.
Catapult