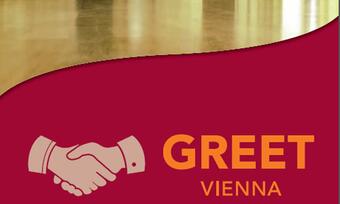 GREET Vienna zooms in on investors and projects, addressing decision makers in all national and international real estate businesses.
Top keynote speakers are on board already for this year's event:
Daniel Thorniley, president of DT-Global Business Consulting GmbH and co-founder of CEEMEA Business Group Corporate Service, will be speaking on emerging markets and CEE. Erhard Busek, former vice chancellor of the Republic of Austria and chairman of the board of the Institute for the Danube Region and Central Europe, will discuss opportunities in South-eastern Europe, to be complemented by a panel discussion. Gernot Bleier, Consulting Manager at Reality Consult, and Franz Jurkowitsch, chairman of the board at Warimpex, have also confirmed their contributions.

Along with "finvienna" with a focus on financing the programme in 2014 will also see the introduction of "healthvienna". "healthvienna" is designed as a series of sessions related to health and social real estate consisting of a panel discussion directed at "prime movers for investments in medical and social real estate", discussions and face-to-face meetings in the healtvienna Lounge, plus a linking session on the new EU Cross-border Healthcare-Directive and its effects on international real estate business.

GREET VIENNA has already proved a successful combination of networking, exhibitions and conference, a concept that this year will be expanded by yet another element. The "Lounge-Talks" will be an opportunity to discuss each topic in detail, either in small groups or in face-to-face meetings, so as to maximise networking efficiency.

The conference programme has already been drafted. ÖGNI certificates according to DGNB will be awarded during the evening event staged at Palais Niederösterreich on 19 May, 2014.
GREET WIENNA