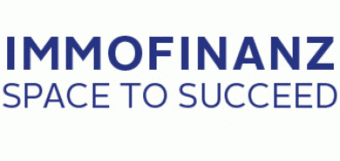 The purchase price amounts to EUR 23.50 per share. Total value of the transaction is approx. EUR 604 million which is intended to be funded with additional debt and the issuance of a convertible bond.

In connection with the acquisition of the CA Immo stake, EG Immobilien Europe Limited (Cyprus) has granted IMMOFINANZ AG a call option to buy back those IMMOFINANZ shares which they may be holding 12 months after closing of the CA Immo stake purchase at the then prevailing market price and subject to the regulations for share repurchases.

The acquisition of the CA Immo stake is a first step towards a planned full combination of IMMOFINANZ and CA Immo by way of a statutory merger. Prior to the envisaged merger, IMMOFINANZ is planning to demerge or sell its Russian asset portfolio which is characterised by different market dynamics and a higher risk profile.

The outlook for IMMOFINANZ's distribution policy for the 2015/16 financial year and the 2016 abbreviated financial year, which was announced on 2 February 2016, remains unchanged.
IMMOFINANZ