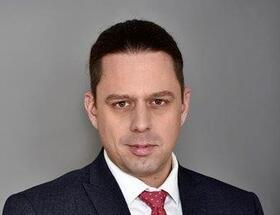 -    A few months ago IMMOFINANZ sold its entire logistics portfolio, seeing it as an important step to optimise the portfolio structure and better the focus on the company's main expertise in the retail and office segment. Has the efficiency improved through this measure?

We have ambitious plans on the Hungarian market, with current managed assets worth more than 460 million euro. Investors are actively looking into new and existing investment possibilities, and in the office market demand is clearly growing, as we can see from our own experience. Recently, we are recognizing prolongation of leases with existing tenants, which clearly demonstrates high customer satisfaction, and also success in terms of new business relationships. This is positive feedback and confirms our strategy of investing more in our existing office and retail expertise.
We provide additional services, which brings our tenants added value. We also make sure to invest in the quality of our office properties. That is not only a crucial factor to attract new tenants, but also to keep the existing ones satisfied.  

-    What type of investors do you see Hungary attracting in the coming year?

Not only speculative investors looking for short-term profit are interested in Hungary, but also those that, like IMMOFINANZ, consider Hungary as a promising field for long-term investments.

-    And what is the view from the tenants' perspective?

To cut a long story short: tenants are looking for sustainable solutions that optimize costs and energy consumption. They need trusted business partners and flexible office spaces.

-    Three IMMOFINANZ office buildings were awarded recently with the BREEAM-In-Use certificates: Szépvölgyi Business Park, Greenpoint7 and Central Business Center. To what extent is refurbishment in your tool kit?

Receiving the BREEAM-In-Use certificate plays a key role in maintaining our competitiveness. We have experienced that it is of increasing importance for tenants to have their office in an environmentally sustainable building, and this is one of the important factors when choosing a property in Budapest. We are happy that three of our office buildings have been successfully certified, with more following soon. Significant modernization and refurbishment works are currently underway in some of our office buildings, during which we are paying increased attention to meeting energy-saving criteria. The heating-cooling system has been modernized at the Central Business Center recently, and HVAC systems of our office buildings are being retrofitted on a continuous basis, too. In addition to technical refurbishments, we are also trying to make our buildings more comfortable for the tenants, to which end we have completed the renewal of the lobby spaces of the West Gate Business Park and Arpad Center last year. Because of the positive feedback, we are renewing the social spaces in our other office buildings as well.


-    Finally, may I ask what is the first quarter (2016) rental experience in the office segment?

Our growth pattern continues in 2016 - within the last few months, IMMOFINANZ in Hungary has signed several lease agreements accounting for approximately 18,000 sqm in its Hungarian portfolio, about 6,500 sqm are new leases and expansions, and additional 11,500 sqm of office space have been repeatedly rented / extended.





Officerentinfo.hu - Gábor Rozsnyai