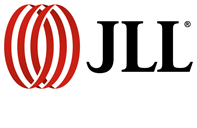 JLL advised TPG in the transaction.

Benjamin Perez-Ellischewitz, Head of Capital Markets, JLL Hungary commented: "This transaction is a landmark platform deal for the CEE region and our role illustrates the capacity of the JLL CEE Capital Market advisory team to advise on multi-country and multi asset classes deals. Investor appetite for portfolios and platform deals is strong and we expect more of the like in the coming months".

This transaction, one of the largest in the region this year is a significant contribution to the total CEE volume expected at a level of EUR 8 bn for 2015.
JLL