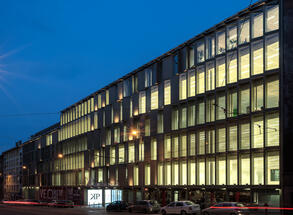 The building represents more than 18 000 sq m premium office space on the Central Buda sub-market. It was built in 2010 and has an excellent BREEAM certificate. The fully occupied Grade A office is the HQ of international tenants such as Johnson & Johnson and Eaton. The transaction was carried out in an efficient manner, resulting in the transaction closing within seven weeks after the commencement of the Due Diligence period.
Erste Real Estate Fund has recently acquired another efficiently operable Class A office building. The purchase of Krisztina Palace aligns well with our strategy of buying properties that have a good tenant mix and will remain the solid pillars of our portfolio on the long run", Balázs Pázmány, Head of Board at Erste Asset Management Limited said.
"CBRE are proud to have represented Union Investment in this deal. The fact that the transaction was closed with such speed is due to the professionalism of all parties involved. It is also a milestone, that brings the Hungarian Investment Market closer to another a record year, with over €900 million transacted year to date", Tim O'Sullivan, Head of Investment Properties at CBRE added.
Erste Real Estate Fund, the largest open-ended Real Estate Fund in Hungary, is currently valued in excess of HUF 350 billion.
CBRE