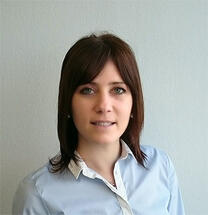 Adrienn graduated as a specialist in international relations and European integration. After spending several years in Paris as an arts and culture specialist, and later as a business communications specialist, she worked in business communications and events at the French-Hungarian Chamber of Commerce, fluent in French, Hungarian and English.
István Harkácsi, Managing Partner of officerentinfo.com said: "We are thrilled to welcome Adrienn in our team, as she will give a boost to PR and marketing activities of the company. Officerentinfo.com always strives to enhance its presence in the CEE market and dedicate greater attention to commercial real estate across Europe. We are focused on offering a simple and comprehensive search tool for both: office owners and those seeking for a new office.
We wish Adrienn success with her new appointment and further development of the officerentinfo.com network.
Adrienn can be reached at: [email protected]
About officerentinfo.com
www.officerentinfo.com , the leading source for detailed dual-language European office and industrial information, covers Romania, Hungary, Serbia, Croatia, Austria, Czech Republic, Spain and The United Kingdom. 
The Office Search Network (www.officerentinfo.com ) provides information on Austria (www.officerentinfo.at ), Hungary (www.officerentinfo.hu ), Romania (www.officerentinfo.ro ), Serbia (www.officerentinfo.rs ), Croatia, (www.officerentinfo.hr ), Spain (www.officerentinfo.es ), Czech Republic www.officerentinfo.cz ) and the UK (www.officerentinfo.co.uk). The warehouse Search Network provides information on Hungary www.warehousesinfo.hu ) and Romania (www.warehouseinfo.ro ).


The European Green Building Network (www.greenbuildinginfo.eu ) operates in 28 European countries


For more information:
Adrienn Konkoly; Officerentinfo Group; +36.70.621.96.92


 Follow us on Facebook:      https://www.facebook.com/officerentinfo