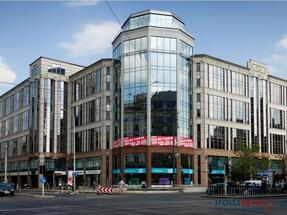 In the past five years, 99,000 sq m of office space have been renovated in Budapest. The responsibly minded owners of the buildings of the late 90's and early 2000s had recognized the new demand, the importance of energy saving technologies and the sustainable property management; therefore, they invested significant capital in order to renovate their assets. The 10.1 % vacancy rate of the renewed office buildings is less than that of the Budapest office market (10.3%). The take-up of the renewed spaces peaked in 2015 when 44,000 sq m of office spaces were rented.

"It has become a trend that after a large tenant having left the hired office space, the landlord starts to refurbish the office building and these spaces are filled with new tenants soon after. Last year, the vacancy rate has declined by 18 basis points", Judit Varga MRICS, Head of Office Agency at CBRE Budapest commented. The renewed office buildings attract tenants primarily with their high quality spaces, thus two-third of the new tenants arrive from medium-grade non A-class office buildings. There is a significant share of the tenants who move to new offices because of their expanding business; 38 per cent of the tenants rent larger spaces than before.
Focusing on the rising demand and on the need for new technology and aesthetic aspects, Erste Ingatlan Kft., the owner of East-West Business Center, has decided to prepare the refurbishment of the office building. Besides the modernization of the façade - remodelling the common areas and the rest rooms, and expanding the green areas (gardens and terraces) - , achieving the BREEAM "Very good" certification with the new property management system and initiating unique engineering solutions, are also among the aims of the landlord.
"As one of the landmark office buildings of Budapest, East-West Business Center at Astoria, provides a perfect headquarter in a prime location for its new and existing tenants on 21,000 sq m after finishing the renovation", added Judit Varga MRICS, Director, Head of Office Agency at CBRE, the exclusive leasing agent of the office building.
CBRE