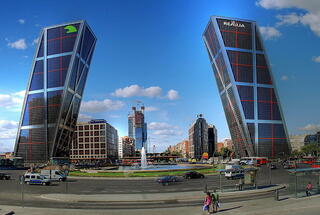 oficinainfo.es is Spain's only office market portal independent of agents and developers. It provides information on the office markets of Barcelona, Madrid and Spain in general and presents offices to let, significantly shortening the process of leasing office space.

The principal aim of the portal is to enable Spanish office building owners and their representatives to take matters in their own hands, giving them continuous and readily traceable communication with potential tenants and their representatives.

Users of the portal can narrow down their search by setting various criteria such as class (A, B or C), category (green building, instant office, apartment office, office building for sale etc), location, size and rent. In addition to its dynamic search engine, oficina.es offers potential tenants a range of functions to monitor their search for new offices and to speed up the process.

The English version of oficina.es is www.officerentinfo.es, which provides the Spanish content for www.officerentinfo.com, which captures all the data from the entire portal network. The spanish green office buildings appear on www.greenbuildinginfo.eu as well. Greenbuildinginfo presents the green office market supply of 28 European countires to the ones "thinking green".

oficinainfo.es provides a specialist service in Spain offering new opportunities and information flow for Spanish and international market participants alike. It has never been simpler for Spanish office buildings and potential tenants and their representatives to find each other, or for buildings to be offered internationally. The service is also supported by an app for iPhones and Android phones.
Officerentinfo.hu