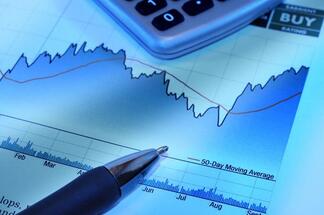 Germany continues to be one of the strongest investment markets in Europe, benefitting from both strong demand from domestic investors and growing interest from around the world. In aggregate, in the last four quarters, Germany has seen €28.4 billion of commercial real estate investment, an increase of 36% on the previous twelve months.



Sweden and Norway also made significant contributions to the growth in quarterly investment activity. Both countries have seen strong investment activity for several quarters now.



Property investment was at moderate levels relative to Q2 2012 in both the UK and France. In the case of the UK, the fall in activity was only 6.5%. In recent years, property investment in France has been strongly weighted to the second half of the year and therefore it will be interesting to see whether that pattern is repeated in 2013.



In Q1 2013, CBRE reported that Italy, Spain, Portugal and Ireland (the European economies most affected by the euro area crisis) had started to show a recovery in property investment activity – albeit from a low base. That recovery seems to have continued in Q2 2013, with those four markets reporting a combined total of €2.5 billion of investment activity, up from less than €1 billion in Q2 2012. Italy saw a particularly large jump, driven by the completion of two large transactions during the quarter. Together these four countries accounted for 8.5% of total European commercial real estate investment activity in Q2 2013 (having hit a low of 3.5% last year). Notably this is in line with their average share of the European market over the last decade, which is also 8.5%.



There has been a shift in sentiment in the commercial real estate investment market over the last two months, with investors more optimistic now than at the start of the year. This is translating into greater interest in southern European markets and more secondary property that has struggled to attract buyer interest in the past few years.



"Investors are becoming more nervous again as there is a persistent uncertainty about the monetary policies on both sides of the Atlantic Ocean. Safe assets are very much sought after; as bond yields are at historic lows, real estate can be a good alternative in any investment strategies. It is even more the case in countries with strong macroeconomic fundamentals." –commented Gábor Borbély, associate director at CBRE Budapest.
CBRE