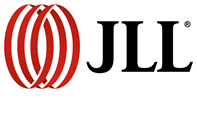 In 2018, JLL achieved a great success in many of its business lines, and already in the first half of the year several leasing negotiations are underway. Last year's performance of the company was also appreciated at the CRE awards gala in the middle of January, JLL won the "Advisory/ Agency of the Year" award.
Last year, the total area leased by JLL Office Group's landlord- and tenant representation services made up to 55,060 sq m and the department has raised the number of deals by 150% compared to the previous year. In 2018 the largest office leasing transaction of 20,400 sq m was listed by JLL's tenant representation, representing evosoft Hungary Kft. owned by Siemens.The division with a total leasing activity of nearly 40,000 sq m in Budapest maintains its position among the most successful advisors in the Hungarian office market.
2018 was outstandingly successful with regards to landlord assignments, beyond representing the buildings of IMMOFINANZ, Diófa Alapkezelő and Exchange Palace, the agency has won 8 new office leasing mandates: including Budapest ONE, Green Court Offices, River Estates, KI 20, Medimpex Palota and the fully-leased Centrál Office Building. The current office portfolio is 309,000 sq m, representing 15 premium office buildings.
JLL's Capital Markets team has again participated in record transactions in 2018. The company represented the seller, Futureal Group on the disposal of Corvin Offices of a total size of 80,000 sq m, which has also been the largest office investment transaction in Hungary so far. In addition, the division took part in last year's largest investment transaction where JLL has advised the buyer, NEPI Rockcastle in buying Mammut Shopping Center of 56,000 sq m. Head of Capital Markets, Benjamin Perez-Ellischewitz well deserved the CRE Awards' acknowledgement, he was named as "The professional of the year".
The Project and Development Services team has also took its part in last year's results: they successfully completed the full reconstruction of one of the downtown's most impressive historical buildings, Société on 4,000 sq m and participated in and handed over many prestigious HQ development, office fit-out and enlargement projects, in the size of 160,000 sq m in total.
"Our results of 2018 also confirm that the cooperation between business lines is working out effectively and our long-term goal is to apply this in an optimal way in order to serve our clients. The performance of the real estate sector is growing by 292% year by year, it is definitely advantageous to work in such an active tenant and investor market from an advisory point of view, we already foresee that 2019 will be similarly successful as 2018, and we look forward to the next period with a positive expectation." – summarized Ferenc Furulyás, managing director of JLL.
JLL