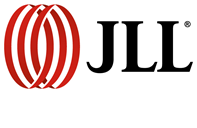 Transactions also include the largest tenant representation deal of the year so far by which the consultancy continues to retain its many years of market leader position.*
The Budapest office market didn't go to summer holiday, the second half of the year started with outstanding leases. Based on recent third-quarter data, the total leasing volume on the Budapest office market between January and September amounted to 364,000 sq m, which is an increase of 10% compared to the corresponding period of last year. New and pre-lease contracts have generated 60% of demand since January, which demonstrates a strong tenant interest in office buildings in Budapest. Váci Corridor continues to be the major location of the transactions, since January almost 140,000 sq m of deals have been concluded in the submarket.
The competition between commercial real estate agencies was even tighter than usual, more than 120,000 sq m of tenant representation transactions were registered with the help of consultants this year alone. Yet in this active market condition JLL's tenant representation continues to be at the forefront, the outstanding performance of the service line equals to one-third market share. In numbers, the firm transacted 7 new tenant representation deals, with nearly 36,000 sq m of leased office space and in the last quarter further deals are expected to be closed.
"It is a special pride for Office Group that two of the three largest tenant representation transactions in the market so far have been linked to JLL's name. Big corporations trusted our company, evosoft Hungary Kft. will be moving in to their new headquarter of 20,000 sq m, and a large pharmaceutical company has also found its new, 10,600 sq m service center with the help of JLL experts in the fastest improving submarket in Budapest, at the Váci Corridor. In the currently active market dominated by tenants we look forward to the end of the year with a positive expectation." – said dr. Peter Würsching, Head of Leasing at JLL.
JLL