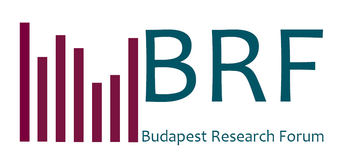 One new speculative office building was delivered on the market in Q2 2015. The handover of Váci Greens C has further increased the modern office stock by 20,100 sq m which now includes 2,607,900 sq m speculative- and 642,300 sq m owner-occupied space.


The office vacancy rate continued to decline further and reached 14.2% by the end of Q2 2015. This is the lowest figure on record in the last 6 years. Year-on-year decline represented a remarkable 3.4 pps, whilst quarter-on-quarter change amounted for -1.5 pps.

On submarket level, the lowest vacancy rate was again measured in South Buda with only 8.8%; whilst the highest figure was registered in the Periphery (31.3%). The largest quarter-on-quarter change was witnessed in Váci Corridor where the vacancy rate fell by 2.4 pps down to 16.3%. It is noteworthy to say that there were 13 new transactions above 1,000 sq m out of which 7 were signed in Váci Corridor.
 

Demand in Q2 2015 reached an all-time peak with 213,500 sq m transacted office space. This is more than 3-times the level of the Q1 2015 demand and exceeds the outstanding volume of Q2 2014 by 10%.

Pre-leases were the major driver of demand on the market with a share of 37%. This was caused by two large transactions: Magyar Telekom and Nokia Networks both signed pre-lease agreements on 55,000 sq m and 25,000 sq m, respectively.

Renewals accounted for 29%; new deals gave 26% of the total leasing activity, whilst expansions accounted for 8%. No owner-occupied transaction was registered.


Due to the two large pre-lease agreements, take-up (total leasing activity minus renewals) was particularly strong in Non Central Pest (63,530 sq m) and Central Pest (39,100 sq m) submarkets.

The largest new deal was recorded in  Central Udvar A office building,  accommodating UNICEF on 6,200 sq m. SAP made the largest renewal in Graphisoft Park on 10,000 sq m. Altogether 37 transactions was concluded above 1,000 sq m, including 19 renewals, 13 new deals, three expansions and two pre-leases.

213 deals were closed in Q2 2015, with an average size of 1,002 sq m. However, excluding the two pre-leases, average deal size is 632 sq m, nearly in line with the 3-year average of 609 sq m.

Net absorption totalled 66,150 sq m, 52% of this volume was registered in Váci corridor submarket alone.

 DTZ