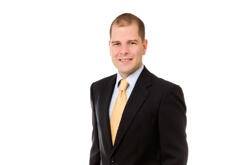 How was your year 2014 until now? Is there any recovery on the market, as they estimated at the beginning of the year?

We have had a successful year so far during H1 2014, with more than 15,000 sqm of office accommodation leased during the first six months of the year in Budapest. Overall, we experienced a positive trend on the occupancy market ever since the beginning of 2013 (34,500 sqm were leased in the Budapest portfolio managed by GLL in 2013) that has continued so far into 2014 resulting in an above 80% average occupancy rate within our Hungarian portfolio (and above 90% occupancy rates in our prime office buildings).

Inflation is eliminated, deflation is in. What effect does it have for the market?

Whereas the main driver of deflation is still the government induced decrease of household energy prices, the low inflation within the construction and the services sector is helpful in controlling service charges as well as to keep building improvement and tenant improvement related costs at bay. Whereas low inflation levels are preferable for the Budapest market, a prolonged deflatory period may have ill effects on tenant demand and net absorption.


Do you plan any change in your portfolio?

We are continuously adjusting our CEE portfolios, with recent acquisitions and disposals in Czech Republic, Romania as well as Poland. Meanwhile, we are actively monitoring additional investment opportunities in Budapest as well, both in the office as well as the retail market.


You have offices in Luxemburg, in Munich and in Budapest (in Europe). What is the reason for that?

GLL Real Estate Partners GmbH (GLL) is a German real estate fund manager group, which was founded in 2000 and is based in Munich. The Munich office serves as the headquarters of the company. Furthermore, smaller offices are located in Luxembourg and Budapest, with the former being the full service management company administrating our portfolios and the later managing the largest office portfolio of GLL in Europe.


Some actual trend observed by GLL

Whilst quality products are getting scarcer and more expensive within the advanced Warsaw and Prague office markets, the yield gap versus Budapest and Bucharest has widened, elevating the attractiveness of the latter. Moreover, secondary regional Polish cities are also experiencing investor interest as more and more schemes are underway for instance in Krakow and Wroclaw.
What or where would you invest in Hungary and in the CEE region? (our Office Search Network is present in all surrounding countries and in other part of Europe too)

GLL is pursuing a product-focused approach instead of a purely geographic-driven one. Nevertheless, we anticipate that interesting products will likely come to the market in Budapest. Within the CEE region our main markets remain to be Poland, Hungary, Czech Republic and Romania for now whereas we are open to investments into the right assets throughout the commercial real estate categories.


Any other useful, interested, actual info about GLL and the market.

In line with the company's sustainable approach, GLL together with other industry stakeholders is a co-founding member of "Greenprint Foundation", an organization committed to reducing carbon emissions across the global property industry. Since 2002 GLL has invested over EUR 7 billion in Western-, Central- and Eastern-Europe, the United States and Latin America. GLL has just opened their latest offices in New York further to offices in San Francisco, Orlando and Santiago de Chile in the Americas region.
Officerentinfo.hu