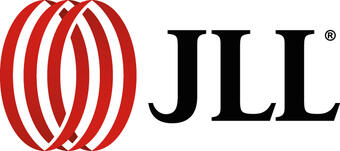 "We have registered as much volume in the first half of 2014 as we recorded for the entire 2013. The substantial pipeline of deals set to close in Q4 and early 2015 is a testament to the changing landscape. We are experiencing larger investments by local real estate funds associated to an inflow of foreign capital which should help the volumes to reach €600 million in 2014" – said Benjamin Perez-Ellischewitz, Head of Capital Markets Hungary.

The new publication – published today at EXPO Real, Munich – is a practical guide providing investors with in-depth information about the latest real estate trends, macroeconomic environment, tax and legal conditions in Hungary (in cooperation with DLA Piper) as well as governmental aids offered for foreign investors.
The latest report of the market leader JLL team points out, among others, the following advantages of the Hungarian real estate market:

•    Budapest is a competitive near-shoring centre
Budapest has asserted itself as a major location for Business Process Outsourcing (BPO) companies and multinationals to set up Shared Service Centres (SSC). BPO/SSC occupiers, along with the Information and Communication Technology (ICT) sector are driving demand for office space in the capital city.

•    Foreign investors remain the dominant force
Despite the increasing share of national investors in the past years, the real estate investment market in Hungary remains highly international with foreign investors typically representing more than 80% of investment volumes.

•    Hungary offers investors attractive tax structuring
Efficient tax structuring can allow investors to avoid capital gains and limit the tax impact on income derived from real estate assets. A 10% corporate income tax rate applies for net taxable income up to HUF 500m (approximately €1.6m). The excess is taxed at 19% but, taking into account tax deductions available in respect of interest payments on debt and shareholder loans and tax relief for depreciation of the asset, the effective tax rate can be very low.

•    Market standards and ease of business
The real estate market in Hungary is standardized and supported by a robust and reliable land registry system. Lease agreements are of an international standard, Euro-based with annual rent uplifts in line with inflation. In retail, lease contracts with turnover rent provisions and turnover reporting are the norm. In the 2014 JLL Global Transparency Index, Hungary ranked 25th among the "Transparent" group (between the Czech Republic and Japan).

"The increasing investment activity is supported by several factors. By mid-2014, office availability shrank to 17.6%, the lowest rate of the past 5 years. In other words, vacancy is back to its pre-crisis level. As for the industrial market we expect occupiers to be especially active in 2014. Nearly 180,000 m2 industrial space was let during the first half of the year giving grounds for optimism. The growing household consumption and the promising retail sales volume supports a new expansion cycle for retailers and also encourages potential new brands to enter the Hungarian market. The upgrade of existing shopping centres will continue further but, the market will also receive stimulus from the potential launch of a new shopping centre development" – added Rita Tuza, Head of Research Hungary.
Download the guide: "A guide to real estate investment in Hungary"
JLL