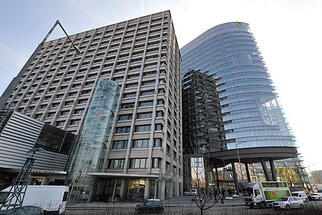 The qualification certificate 2013th July Susanne Theumer, fellow Passive House Institute in Darmstadt (Passivhaus Institut) were transferred to the building owner and carry out the project contributors.


In accordance with the standards of Passive House optimal temperature and air quality in all areas, the minimum total energy consumption - for about 80 percent less than traditional tall houses.


- The Vienna office building, which Raiffeisen-Holding group of 900 employees in providing jobs, proof that the passive house standard and quality design solutions can be matched, - said Professor Wolfgang Feist, the passive house standard author, director of the German Passive House Institute.


The concept of building energy photocell system ensures the power supply to the heater is a gázmotorr h l site, which also produces electricity as well. The computing center recycles waste heat, cooling, support for the Danube drainage. The passive house standard implementation has played a crucial role in the climate front is almost significant improvement of all technical systems and energy efficiency - up to the coffee machine - the optimized shading system and the building design hőhídoptimált nodes.


The Passive House Institute certification system developed by the service quality assurance. This world-renowned minősési system ensures that the building is in practice to meet the specified requirements. The German institute in Innsbruck, Austria also maintains an office.
Bueroinfo.at