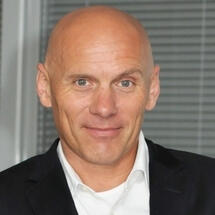 - According to PwC data, 74% of companies plan to expand the scope of remote work after the pandemic. With the end of the lockdown this appears to have become the new normal. Do you share this opinion?
- During the lockdown companies were forced to implement new ways to operate. Initially, with the work from home guidance, companies were able to function with the use of home offices, but now, since social distancing is the key, rotation work models are in vogue. As a result, less office space is needed and with the upcoming recession on the horizon, many companies are looking for cost reductions by decreasing their office space. At the same time tenants who are in need of space, require short term flex offices. Don't' forget that advanced technologies are now wide spread available for home work and distance conferences for everyone. As a result we estimate that 50% of the rented offices spaces are empty. Surplus space will be offered as sublease and further will put a pressure on developers and landlords.
- Have you had to change many things in the way your centres are managed as a result of the pandemic? Will such changes be temporary measures – or are they here to stay?
- The first factor will be social distancing, which will lead to what Cushman & Wakefield calls the '6 feet rule' for offices. This should disappear as soon as a vaccination is found. The second issue is related to the different hygiene and sanitary standards, which again should be gradually phased out after a vaccination developed.
Covid-19 and its aftermath is certainly a game changer that will shift the paradigm for the entire sector. Even when a vaccine is made available and the pandemic is over, companies will still be looking to save money and people have also found that they like working from home. So companies will go more for the flex office approach. All markets will face an over-supply of office space and the majority of the lost take-up will shift to flex and core-flex. As Darwin pointed out, it's not necessarily the strongest that survive but the most adaptable.
- What is your response to the new market reality?
- Predicting the upcoming recession – caused by Covid –, companies need to reduce costs and reserve cash for their core business. With long term office lease contracts, some companies have decided to put surplus space on the market as a sublease. Colliers International research published in July indicates that there is already a noticeable increase in the number of sublet space offered. Experts are estimating this segment will grow significantly in the next few months. If you have a lease contract for 5000 sqm for 5 years, but you only need 2,500 in the next year, you are forced to act. Either you find a company for the entire non-used space for the whole period or you find a sublet partner for several months for 1,000 sqm another for 500 sqm for a year and so on. If the property owner or operator can't handle this situation, New Work, as # 2 flexible office space providers in Central and Eastern Europe, presents a serviced sublease solution.
- What does that means exactly?
- We take care on the marketing and signing of subleases as well with our 360⁰ workspace solution package we include Services like the management of the main reception area with concierge services, hot desks and conference facilities and last but not least we plan and execute technical improvements like IT and access control systems. So we are acting as a one stop shop.
Once it comes to Services for Land lords which want to adapt flex services to their building, New Work prepares a detailed analysis of the space, adapts the design and functions to post-Covid standards and commercializes common areas to improve their appeal to users and generate new revenue streams.
The Space as a Service platform which we use offers real-time performance monitoring capability to property owners and we reduce transaction completion times from over six months to just a few weeks.
- If Covid-19 disappears, we get back to normal life soon, don't you think?
- What is normal? People get used to be familiar with less traffic stress, more comfortable home office and remote solutions. Unless you are producing vaccines, face mask or any other manufactured products, it is not an obligatory issue to work in a traditional office space. The lockdown proved that we can work remotely from home and other places and companies now will adjust rotation models where only 30 % to 50 % of the work forces are coming back into the office and as a result the surplus space is obsolete and is offered as sublease. Employers will see that much less office space is needed with traditional non-flex contracts. Why should they invest to an office space which is not making any profit but costs? What they need is flex solutions and service. I honestly believe that flexible or hybrid solutions are the future and the pandemic is just accelerating this process. If an office operator won't be able to offer flex solutions, it will lose the competition.
- I guess you want to win. What is your next step?
- We plan to open many more locations as Space as a Service. We will be providing our services to avoid vacancy for the tenant who wants to sublease their space with what we call "serviced sublease" as well for the landlords who want to implement Space as a Service in their properties or portfolios.
We are working on digital products so we can offer multi locations nationwide for our tenants with a single flex contract. No matter where and who you are, you may enter one of our locations in the whole country. A couple of years ago the main product on the market was space. Now service is ranked first. Companies have now a moment to rethink and redesign their office needs. Some have to cut costs by giving up their space whilst others who are lucky to develop businesses – can now expand. With flex offices and serviced sublease offers we have solutions for both. This is where New Work heading for.

Irodakereso.info