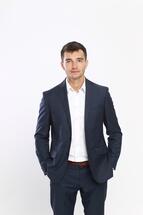 - Mr. Abt, you said earlier this year if you can't grow, you will die. We have discussed about Warsaw, Prague, Kiev, Vienna and Milan as potential expansion sites. Kiev will open in May, 2018 in the biggest shopping mall downtown Kiev, "Globus". Now NEW WORK Offices is entering Warsaw with an opening on the 7th of December. You keep your plan, don't you?
- Mr. Abt: Yes, we keep the plan and we can say that we are the fastest growing independent service office provider in CEE.
Poland is an extremely important target for us. It's the biggest market in CEE and very dynamic, fast growing with huge potential and a population of 40 million. Accordingly, the office market is several times larger than others and the prices are the highest in CEE. These all are calling signals for us, we simply have to be there.
- Mr. Konrad Szaruga: The Polish market is really large but very competitive at the same time; there are 56 instant offices only in the city center! Actually, there is a serious need for our high-level services; the first 3.200 sqm of NEW WORK Serviced Offices in Warsaw is already operating and 60 % of Phase I. is leased, so the ceremony on the 7th of December is only a symbolic act for our partners.
- Who are the tenants?
- Mr. Konrad Szaruga: Our tenants are not startups; they already have track records. They want to grow, concentrating on the things they really need for success. They don't want to spend time on fancy furniture purchase, just need a first-class office space – instantly and on flexible terms. In Budapest we operate 15.000 sqm therefore it´s proven that NEW WORK Serviced Offices is the right product for these tenant requests. Especially in the outlets in Wilanow the corporate corners are hot sellers. That's a product tailor made for B2B clients with high expectations on quality and services.
- What is your next step?
- Mr. Konrad Szaruga: We are going to sign two centers this year and the target is to operate 5 locations end of 2018 in Warsaw, not just downtown, but also in other districts to cover different submarkets.
- Mr. Abt: For now, we are focusing on Warsaw only. We will open 10.000 sqm in Warsaw only next year. Plus, we need to keep resources for Prague and Kiev. In a nutshell our product is perfectly fitting in today's markets and the changing requests coming from tenants. It´s an ideal solution for those who are planning an expansion in this fast-growing region or those which just want to stay flexible. As Konrad always says: We are here to support our clients in all aspects of the business but mainly in tailor made office solutions. Our motto for next year: Keep it simple, keep it honest and real, keep it 150 %, so I can promise you: the story will go on.
Irodakereso.info