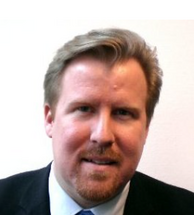 – In recent years, the number of companies offering serviced offices increased significantly. How do you distinguish yourselves from the competition?

– The answer is immensely simple: we did not have to reinvent the wheel. Széchenyi Square is one of the most prestigious addresses in the city, which is also a necessary element of our success, but perhaps the most important factor that sets us apart from our competitors is that we love our customers and treat them accordingly. This familial atmosphere can be sensed the moment someone arrives in our building. It is not an "office factory" that we wanted to create on 1,100 square metres, but a community space and service environment where tenants actually enjoy coming into their office every day.

– So the fact that you personally received me and made coffee when I arrived also symbolises this? Or is the secretary on leave?

– It is our conscious decision to provide premium-level services to all of our customers. I take part in the work on a daily level not only to save on wage costs, but mainly because I think this is also a way to express my respect towards our tenants. I consider this a very important difference from our competitors; further, it is also essential as this way I can find out about all the wishes and comments of our tenants from first hand. It may appear to be a minor detail; however, based on feedback from them, this is the degree of attention that also weighs in when it comes recommending us to others. They are proud of having their offices here, which is somewhat different from the general experience that I sense has prevailed in real estate business in the past 10 years. Perhaps it is also due to this fact that 5 months after opening on 1 June we already achieved full occupancy. Just before you arrived we closed the contract on the basis of which we will be able to extend our existing 1,100 square metres by an additional 800.

– Who are your tenants?

– Businesses that want to rent offices at one of the most beautiful locations in Budapest, but are also looking for flexibility and don't want to sign 5-year-long contracts for office space, because they either cannot do so for some reason or simply don't need it. Our customers are typically service providers (consultancy, commerce, IT): they include both Hungarian and foreign companies, start-ups as well as larger organisations. They appreciate the fact that they don't need to create their office space from scratch, but receive a turnkey solution. They don't need to use their own resources for office management, since they have outsourced all related tasks to us, House of Business.

– What is the average office space rented?

– We have a single-person tenant, but also one that is renting 5 rooms for a team of 10 staff. This tax advisory firm moved here from Andrássy Street. They also appreciated the fact that while one could not rent anything less than 500-600 square metres in Roosevelt Office Building, they can with us. The building itself is 10 years old, and there were many companies that had wanted to move in here and were not able to, but now this opportunity opened through us.

– So what does the operator of the "big" building think of all that?

– The owner of the building is also happy about new tenants coming to House of Business who may later become "big" tenants. This arrangement is beneficial for all.

– What other services do you offer which are not available elsewhere?

– In addition to being flexible in terms of the size of the office space rented and the term of the lease, as well as the fact that our partners do not need to worry about office management, the small things also matter a lot. Apart from the hospitality and familial atmosphere that were already mentioned, our excellent coffee is recognized widely across the city. We have changing rooms and showers available for our tenants, which is not only suitable for those commuting by bicycle to be able to change, but ladies also appreciate it as a place where they can fix their make-up before their evening out. The underground parking garage also has a bicycle storage space, and ever since I have worked here, I came by bike every day. So there are many small elements to the overall picture that makes us favoured.

– Who are the investors?

- House of Business is a young company, which was founded in 2010 in Oslo, Norway. Their first business centres proved to be a major success, so they opened 2 similar office hotels in Norway. Since I have had ten years' experience in this field, they put me in charge of setting up the Hungarian office. They had trust in me and in the business plan as well, but also realized the risks. We have had some difficult moments while creating the infrastructure at the start, but eventually solved the technical problems together with the landlord of the building. While there were still cement mixers working among the bare walls, we already achieved a 30% occupancy rate. My Norwegian partners knew from this point on that things would be all right.

– What was the extent of the upgrade to the space accommodating the business center?

– You would not recognize the space, we built everything new. Previously, the security division of a well-known financial organization operated here. We went all the way back to the bare supporting walls. From the dark-toned building wing we created a light-coloured space of friendly, pleasant atmosphere. The majority of the offices open to the Danube River and to Gresham Palace, while the rest open to an atrium and the internal covered terrace, which is a favourite of those working here. This is where we held our Christmas party, and both our guests and tenants were charmed by the unique ambiance of the this space. In addition, we have managed to create a flexible, multipurpose conference room with capacity for up to 60 people. The new area will be an organic continuation of the earlier office space, and so the total of 1,900 square metres will run around the atrium and the terrace. Works on the new area will start in January, and the first tenants will be able to move in from mid April.

– Let us assume that the new part will also fill up quickly. What next?

– We are trying to find one or two additional locations in the city that would represent a standard similar to Roosevelt Office Building in terms of its quality and location. It appears now that we would have to wait for this standard until early 2018, which is when we will take that next step. Until then we will continue to grow our business here, within the building.

Irodakereso.info