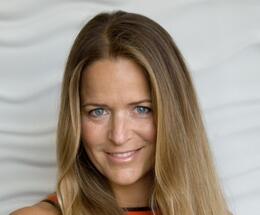 - What are your current plans?
- Perhaps the most important development is the opening of four new office buildings. In autumn, Spaces Whitehouse will be handed over on Váci Road and Spaces Corvin, of course, in the Corvin Quarter. We are planning to open the BudapestOne Center in December, which will be located at the entrance of the M7, and from December 2020 will be welcomed by Spaces Szervita, which will open in Szervita Square, one of the busiest and most important areas of Budapest. In addition, we are constantly thinking about rural locations and we are also trying to expand our franchise system.
- What role does Budapest play in your portfolio? How important are we?
- Currently 100% of our offices in Hungary are in Budapest, so we can state that the capital plays a central role in our Hungarian portfolio. Although we are behind Poland and Austria but we are before Romania or Bulgaria, so Hungary, in fact Budapest has great importance in the Central European region.
- The real estate sector is celebrating itself as if it was no tomorrow. Is there an end of the boom?
- Parallel to the success of Regus, the real estate sector has been experiencing long-awaited days of good times, in my opinion, for a while, to keep up the momentum. This year, the real estate market is sure to be on the peak, and maybe the momentum will continue in the next 1-2 years.
The vacancy rates are down like never before. What are the possible consequences?
- Rental rates have risen overall, so Regus has had to offer its services a bit more expensive.
- What are the expectations and desires of a tenant when renting an office?
Flexibility for tenants is crucial, as well as working in the community with the least amount of energy invested in the design and delivery of services and procurement. Our tenants appreciate that they do not need to buy expensive and unnecessarily large rooms to work somewhere. We have all the services they need to work and, unlike other offices, they do not have to contract for several years. Perhaps the important message is that Regus do a well done job.
Irodakereso.info