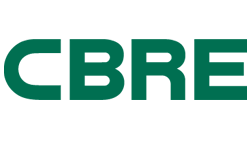 Germany, France, the Netherlands, Sweden, Ireland, Austria and Portugal all posted record levels of investment in 2019. Gains were particularly robust in Austria, Sweden and Ireland, which rose by 39%, 56% and 58%, respectively. Germany remained the largest investment market in Europe for the second year in a row. Total investment volumes reached €84bn, up 8% on the previous year. Investment volume in CE-5 countries (Visegrád countries and Romania) increased above the 14 billion EUR mark for the first time on record. With 7.7 billion EUR turnover Poland remained by far the largest market - however, largest growth was recorded in Czech Republic.
Hungarian commercial investment volume remained largely stable on an annualized basis and was again above 1.7 billion EUR. The volume split across asset classes shifted somewhat: while office remained the largest market with 49% share, followed by retail with 28%, for the first time in five years hotels attracted a higher share (15%) than industrial assets (8%).
Chris Brett, Managing Director, EMEA Capital Markets, CBRE commented: "2019 proved to be a record year for real estate investment in Continental Europe, with many countries experiencing record levels of investment. The UK proved more challenging with many overseas investors taking a more cautious approach amidst heightened political uncertainty."
"Although 2019 took a relatively humble start on the Hungarian investment market, local investment activity strengthened throughout the year and eventually led to a historically high annual turnover volume. Based on our forecast, H1 2020 should bring an uptick in the volume as the pipeline is strong and sentiment is solid." added Gábor Borbély, Head of Research & Business Development at CBRE Hungary.
CBRE