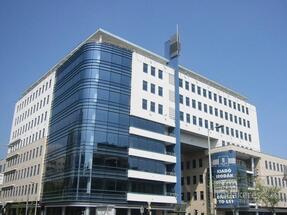 The company with 16,500 employees worldwide brings technology solutions to several markets, including telecommunications, information systems, transportation, medical, industrial and consumer electronics.

The financial advisor OVB also decided to stay in BC140 and additionally expanded by 280 sq m. OVB has been providing financial advisory services and strategies for more than 40 years. 

Váci út corridor has an outstanding location on the Budapest office market with over 760,000 sq m modern office area. In addition a high share of pipeline is planned in this area. "Vacancy rate on Váci út corridor is 2.3 percentage points higher than the average. Tenants looking for a smaller office location may find several relocation options, while those with larger office requirement may find difficulties in finding a suitable office building. BC140 offers office areas from 300 sq m up to 5,000 sq m. " – added Nikolett Püschl, senior property adviser at DTZ.


DTZ