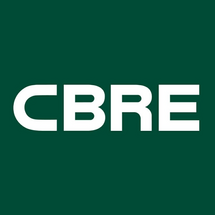 CBRE received 16 awards for its CEE business, amongst those the leading CEE Valuation Services company and the leading real estate service provider in Czech Republic, Hungary and Poland. 45% of 35 awards that CBRE received in Europe are dedicated to CEE, which is 16.

Euromoney, a leading international finance publication, surveys its readers each year to compile a list of leaders in the industry. Corporate executives and institutional investors from more than 160 countries identify the best advisors, banks and developers in the real estate market on a global, regional and country basis. CBRE also captured seven regional awards, including the top Advisory firm in Western Europe and the top Investment Manager in Asia, and was named the top Advisory firm for 19 countries*. In total, CBRE won 72 Euromoney awards in 2013.

"I am delighted and very proud, that for the first time, and despite the fact, what a very difficult market Hungary currently is, this year CBRE has won all four real estate advisory awards on offer in Hungary." CBRE Hungary has won the Best Overall Agency, the Best Agency/Letting, the Best Valuation and the Best Research awards. These are voted for by our clients and are thus the highest form of recognition so every member of our team in Budapest should be very proud of this achievement and I would like to thank them all", Adrienne Konthur managing director at CBRE Budapest added.

"Our performance in the prestigious Euromoney awards is a testament to CBRE's determination to deliver superior client service consistently in markets across the globe. Winning 16 awards for CEE is a notable achievement, but also strong motivation for all of our colleagues to remain focused on continuously raising the standard of excellent service.", Andreas Ridder Chairman of CBRE CEE commented.

"I am delighted that again we have been awarded the top acknowledgement for Valuation in CEE. This award is voted for by our clients and its receipt is a recognition of the hard work and professionalism of our valuation teams across the region. We continue to grow our business whilst maintaining consistent high-quality standards which is clearly recognised and appreciated by our clients", Graham MacMillan, Senior Director, Head of Valuation and Advisory of CBRE CEE commented.
CBRE