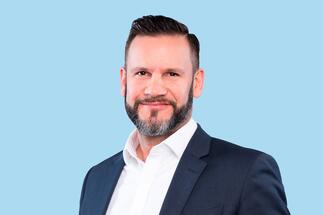 In this new role, Kevin will focus on continuing to grow the market leading research platform Colliers has developed over the past few years, both regionally and locally. In addition to the traditional market updates and trends, he will focus on forward looking analysis and integrating wider macroeconomic, political and social developments into real estate related insights and strategies. Kevin will be taking an active role in managing our local research teams to ensure we are providing cutting edge insights in each market.
"Bringing Kevin to our growing company is the latest in a series of strategic moves to strengthen our leadership team and business in CEE. His depth of experience, client relationships and regional insights will help us continue to deliver best-in-class real estate intelligence to our clients," said Luke Dawson, Managing Director & Head of Capital Markets CEE, Colliers International.
Kevin has been working in the Commercial Real Estate industry for over 20 years. He joins Colliers from JLL in Prague where he was Head of Research & Strategy CEE representing the CEE region on the EMEA Research Board. Prior to that he worked in HR consultancy, Information Technology and the Public sector, where he gained valuable international experience working with people, technology, business and finance.
"Attracting top-tier talent like Kevin, is more evidence of our commitment to grow and evolve our research offer to clients," said Damian Harrington, Director, Head of EMEA Research, Colliers International. "Kevin's background and expertise complements our existing team of talented researchers well, and will ensure that we can provide innovative and challenging insights to help develop and inform client strategies locally and internationally."
"As a researcher I am interested in all aspects of real estate and how the industry is, or will be, impacted by the numerous enablers and disrupters that are out there", said Kevin Turpin, Regional Director of Research for Central and Eastern Europe. "Whether our clients are developing, occupying or investing into property, solid market research and insights are critical to making the right decisions. I look forward to working with both our clients and the Colliers teams across the region."
Colliers