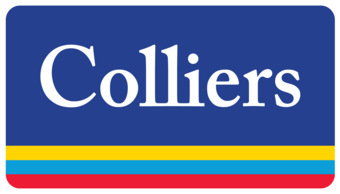 By publishing this report Colliers is providing a comprehensive guide for corporate occupiers and industry stakeholders on how to approach the commercial real estate and workplace landscape as we emerge post-pandemic. This will enable the adaption of occupational strategies, rethinking of organisational operating models and the delivery of enhanced growth in the next cycle.
Andrew Hallissey, Executive Managing Director, EMEA Occupier Services commented, "It's very clear that now is the time for major corporates to act to ensure their workplace experience and real estate strategy properly meets the needs of its workforce in the post pandemic hybrid-working world. Our report is the first of its kind in the CRE industry - drawing on contributions from experts across multiple geographies, CRE specialisms and business services that can assess and project the future of the workplace from many angles. Our report serves as a practical guide to support occupiers of corporate real estate to develop a robust occupational strategy that can respond to the transforming business imperatives of today, tomorrow, and beyond."
The report identified six key trends defining the present and future of commercial real estate. They are:
1. New ways of working
2. Creating impact in sustainably and diversity
3. The future of spaces
4. Adopting, and applying, new technologies
5. Investment and portfolio management
6. Making the most of partnerships
In this report Colliers concludes that these themes will have a transformational impact on organisational productivity and the future of work. The trends are highly complex and interconnected and each one requires a deliberate organisational response as they present a unique set of opportunities and threats. The traditional view that property strategy is all about location is no longer valid as the momentum around space as a service and hybrid working underpinned by our six trends identified in the report, will be the driving forces for change over the years ahead.
Andrew continued, "The next decade will see change like never before in how organisations occupy space as they rethink traditional business models and take advantage of the new ways of working that have been established during the pandemic. We see a renaissance for the office as progressive organisations focus on employee and customer experience that leverage physical and digital experience to optimise productivity, build organisational culture, support employee wellness and enhance business results. In addition, the momentum building across all industry sectors to drive ESG orientated decision making, coupled with corporate carbon net zero commitments, creates one of the most exciting times in the history of our industry."
Dávid Horváth, Lead Workplace Advisor, Hungary commented: "Contrary to what we have experienced in previous years, we see that organisations are gaining a very local autonomy in their CRE and WorkPlace strategy. As a result, we see many local organisations embarking on the bumpy road of understanding - decision - acting, despite the unpredictability (still present in many areas). The coming years will be a co-creative process, where external and internal stakeholders, develop a CRE and WP strategy that fits the hybrid culture that has emerged and is continuously responsive to external influences."
ESG has grown in prominence for all of society. At COP26 conference in Glasgow he sustainability performance of buildings formed a key focus for how national governments build their overall response to the delivery of their environmental targets and ensuring the overall health and wellness of society.
"Ensuring the commercial real estate industry and the wider corporate community deliver on their net zero emissions commitments will likely be the most important societal and business issues of our time. The property industry has a major role to play by delivering the future of smart carbon neutral buildings but also generating innovative solutions that support the decarbonisation of legacy stock and elevating their sustainability performance. We are very much at the start of this journey and the stakes could not be higher," Andrew added.
In conclusion, Andrew said, "The future of the built environment and the changes needed to respond to the threats, challenges and opportunities ahead are truly profound. This is not a time for further reflection, but a time for decisive action. The organisations and leaders that will define the future of our industry are the ones who grasp these issues and embrace the new ways of working, new ways of thinking, new technologies and move forward with ESG orientated values set and take action now. This report helps bridge today's knowledge gap, by helping corporate occupiers navigate these changes and to develop a thoughtful and effective strategic response."
Colliers