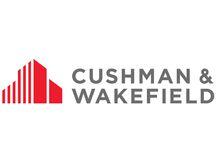 David M Johnston MRICS, Partner, Head of Office Agency at C&W Hungary commented: ''It is a great accomplishment for C&W to retain this position for 5 years, and a real testament to the team for all their hard-work throughout the year – which was nothing short of exemplary. No Agency team can enjoy this sort of repeat success without strong client relationships, with whom we enjoy working and greatly appreciate, and would like to thank them for placing their trust in C&W regarding their mandates in Hungary.

I remain confident that 2017 will prove to be another strong year for Offices in Budapest and we are excited about many of the mandates which will come to fruition during this time. Despite there being an increase in committed new stock, due to be delivered to the market in 2018 and 2019, I expect 2017 to continue as 2016 left-off and be another busy year, with several large occupiers on the market looking for long-term office solutions within Budapest. Whether it can exceed 2016's take-up of 470,000 sq m remains to be seen, but it is clear that Budapest is now a 400,000 sq m + market.''
Orsolya Hegedűs MRICS, Associate, Head of Research at C&W Budapest commented: "The Budapest office market continues to be landlord favourable. In Q4 2016, occupier demand peaked with almost 164,000 sqm office leasing transactions closed in Budapest, producing the highest quarterly volumes in 2016. This strong last quarter pushed the yearly take-up volume to 470,000 sq m, which represents the second highest figure on record. The vacancy rate decreased further and at year-end, stands at a record low of 9.5% of the total office stock in Budapest. Given the surge in occupier activity, and a lack of new stock being released to the market, headline rents enjoyed some growth, and incentive packages further shortened."

At Cushman & Wakefield we are extremely proud of our current mandates such as the leasing of BudaPart project, GTC White House, Duna Tower, the Váci Greens scheme, the CPI Portfolio, Krisztina Palace and many others. Our team advises Landlords, Developers and Occupiers and was awarded the Hungarian Best Office Leasing Team in 2016 by the Construction and Investment Journal (CiJ).
Cushman