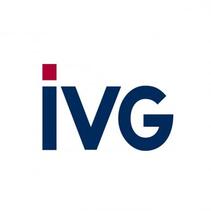 GAMMA Properties was founded by Attila Madler and Tibor Gasser, both having more than 10 years of experience in the field of real estate business. The company's main areas of activity are asset and property management.

Madler has extensive knowledge of managing property funds and asset management. He executed several successful and significant lease transactions, including a lease contract of more than 8000 sqm this year and the second biggest office lease contract of 2012. On top of these, he participated in selling numerous properties during the previous years.

Gasser gained more than 11 years of experience as head of finance at property development and asset management companies.  He headed the financing and controlling of several property developments and transactions.

"GAMMA Properties is an entrusted partner, who possesses extensive knowledge of the local market and has outstanding track record. We are confident that they will provide excellent asset management of our buildings as they have already shown in the preceding years."– said Chris Linney, Head of Asset Management Europe for IVG Institutional Funds GmbH.

"Thanks to the success we achieved in the last couple of years and to our in-depth knowledge of the local market as well as IVG's Hungarian portfolio, GAMMA Properties are the best fit to handle the tenant representation and asset management of the buildings. IVG realized and seized this opportunity." – said Attila Madler.
IVG