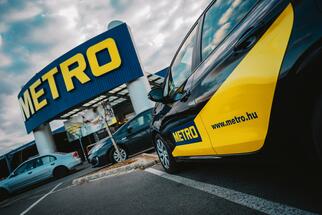 This is the largest deal in Central Europe to date for 2019 and one of largest sale and leaseback transactions in Europe.
METRO PROPERTIES, the real estate company of METRO AG, sold the real estate of 11 Cash & Carry stores in Poland, Hungary and Czech Republic in a sale-and-leaseback transaction. The portfolio has been acquired by FLE GmbH, Vienna, subsidiary of French LFPI Group, investing on behalf of an AIF regulated fund.
The transaction was finalized in August 2019, with a total volume exceeding € 250 million. METRO and MAKRO Cash & Carry will continue to operate all wholesale locations on the basis of long-term lease contracts.
Portfolio Overview
The total portfolio of 11 established properties comprises 5 MAKRO Cash & Carry stores in Poland (Warsaw, Wroclaw, Krakow and Lublin), 3 METRO Cash & Carry properties in Hungary (Budapest) and 3 MAKRO Cash & Carry markets in Czech Republic (Prague). METRO PROPERTIES retains the ownership of several adjacent plots in Poland and Czech Republic to develop mixed-use projects.
For Hungary, METRO PROPERTIES was advised by Colliers International Hungary represented by Luke Dawson, Managing Director & Head of Capital Markets, CEE and Bence Vecsey, Director, Head of Investment, Hungary.
Bence Vecsey commented: "With the uniqueness and size of these portfolios it was important for us to not only understand the real estate but, more importantly, the operating business of METRO. This transaction required facilitating a long-term partnership that goes beyond this initial transaction. We are proud to have played a part in bringing these two partners together".
Colliers