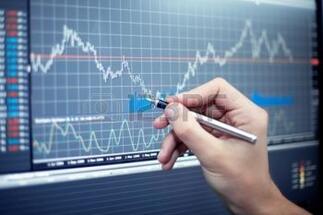 During the last three months of the year, the office asset class generated the largest share of the volumes with 65%, followed by logistics (16%) and retail (15%) asset classes. The largest office transaction of the period was the sale of the 26,200 m2 Nordic Light office building, which was purchased by ERSTE Alapkezelő Zrt. from Skanska. Another notable deal was the sale of the 18,500 m2 Váci Greens C building by Atenor to the Slovak fund manager, IAD Investments, a new entrant on the Hungarian market. JLL represented the Seller of the 17,000 m2 Office Garden I to FLE, an Austrian private equity firm who is also a new entrant in Hungary. Another notable transaction of the last quarter of 2016 was the acquisition of Váci 1, a recently refurbished multi-purpose development by GLL Real Estate Partners on behalf of Bayerische Versorgungskammer. The asset houses the H&M Budapest flagship store. In the industrial asset class, CTP continued its acquisition spree with the purchase from Industrial Securities of WestLog DC in Biatorbágy and the manufacturing facility of Delphi Hungary in Szombathely.

Benjamin Perez-Ellischewitz, Head of Capital Markets at JLL Hungary added: "In 2016 we saw a hive of activity across every sector with a preliminary transaction volume of more than €1.7 billion. It is the fifth consecutive year of volume growth and a nearly doubling of 2015 volumes this year. The upswing of the investment market was continuous throughout 2016 and we expect the momentum to carry on in 2017. Despite the uncertainty around global political developments and the moves of interest rates, we expect Hungarian real estate to continue to hold its appeal in a low interest rate environment. In our view, Q4 prime office yields remained flat at 6.75%, whereas yields in logistics and retail dropped by 25 bps. quarter on quarter to 8.25% and 6.50% respectively. We foresee further yield compression across all asset classes in 2017."

According to JLL Hungary's preliminary statistics office transactions generated roughly 48% of the annual investment volumes, followed by the retail (27%) and logistics (14%) sectors. Interest for portfolio and big-ticket deals was especially high as the largest 5 deals generated more than 35% of the total volumes. In 2016 JLL recorded more than 10 new entrants to the Hungarian commercial property markets mainly from the USA, Germany and Slovakia. Nevertheless, Hungarian investors generated the highest share of the annual volumes (30%) followed by US-based (20%) and German (14%) investors. Capital values in Hungary remain 20%-30% below the regional peers in every asset class, which in parallel with Hungary's credit upgrade and the promising future market prospects convinced several investors to enter the market.
JLL