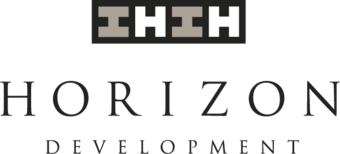 The top management of the premium Hungarian property developer formerly consisted of the two owners and managing partners Attila Kovács MRICS and Balázs Czár.
The new board member has been with the company since 2015, initially as senior project manager, and soon promoted to development director in 2018. Prior to joining Horizon Development Gabriella had gained extensive professional experience in various management roles both in the public and private sectors. She was the project manager of the Ludovika Campus Project Office at the National University of Public Service, served as asset director and managing director of the Károlyi István City Center development, and helped Építők SC Sports Complex in Népliget come to life as the project's asset manager. Her main projects in the private sector included the heritage restoration of Villa Ybl in Buda Castle (project manager, managing director), as well as the expansion of the CORA hypermarket-chain in Hungary, where she contributed to the development process as both project manager and partner.
Her management vision and strategic approach towards multi-stakeholder ventures, as well as her clear ability to synthesize complex processes of top-priority projects amply qualified her to step into the associate partner position at Horizon Development. Gabriella is currently overseeing multiple projects in the pipeline, including the development of Szervita Square Building, the heritage restoration of Luxury Lifestyle Hotel (Hold utca 16.), and the realization of Luxury Residences Marbella.
Attila Kovács and Balázs Czár commented on the promotion: "We were in complete agreement about appointing Gabriella Sasvári to the associate partner position of our privately-owned development company, established in 2006. She is an indispensable part of our board both in terms of managing our ambitious development projects in Hungary and abroad, and shaping the future of our company by setting new goals and directions. We wholeheartedly welcome Gabriella in the Horizon Development board and look forward to reaching new heights with her."
Gabriella assumed the new role by pointing out: "I saw two main opportunities when I joined the company. On the one hand I was intrigued by the premium projects only present in the Horizon Development portfolio (Eiffel Palace, Váci 1, Promenade Gardens, Szervita Square Building), on the other hand I embraced the possibility to evolve professionally by learning from Attila and Balázs, acquire a developer's perspective, immerse myself in creative thinking, and surround myself with true team spirit. Even though my scope of activities and the projects I work on will remain the same, I see a great challenge in stepping up to the owner level as a partner."
Horizon Development