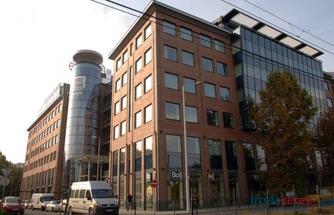 New tenants are Grape Solutions Ltd. and BSH Home Appliances, each leasing around 900 sq m gross office space. A further 1 500 sq m area was let to company active in the energy sector. In addition, a new restaurant operator signed a lease agreement for the completely renewed restaurant and café. As part of the successful cooperation this is the second office building in the Asset Management's portfolio where the restaurant operator provides quality services.

North-Buda is a relatively small sub-market on the Budapest office market, this location contributed to only 7% of the newly leased volume in 2016. Due to the fact that this sub-market has the second largest vacancy rate after the Periphery, exceeding the total average by 4% points, it provides a few challenges for landlords. Newly leased areas of the Óbuda Gate office complex has reached one third of the annual (2016) leasing volume in North Buda.

With this successful leasing achievement and further advanced negotiations Diófa Asset Management experiences that there are more and more decision makers at the head of companies that discover the opportunities in the North-Buda sub-market, and decides to choose the most optimal office environment for their employees.
DIÓFA Alapkezelő