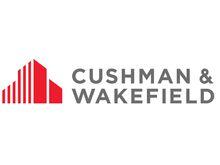 In the CEE & SEE regions, they are showing interest in Prague, Budapest and Warsaw, with a number of smaller regional cities – mostly Polish – also making the top 30. Operators are confident about market recovery, predicting that smaller cities will bounce back in 2022, followed by capitals in 2024.
Cushman & Wakefield, the leading global real estate services firm, is releasing its Hospitality OperatorBeat Q4 2020, a survey among major international hotel operators active in the CEE and SEE regions. This latest survey investigated hotel operators' preferences, plans and developments, as well as their views on the impact of COVID-19 and their expectations of market recovery. The purpose of this survey is to gain a deeper insight into the CEE & SEE hospitality markets and prospects for sector recovery, and thus support industry stakeholders in their business activities across the region.
Prague leads the way, Budapest and Warsaw follow
Despite being the city hardest hit by COVID-19, reporting an almost 85% year-on-year drop in average revenue per room (STR), Czech capital Prague found itself at the centre of hotel operators' interest. Over 81 per cent of respondents said that they were "very" or "highly" interested in this major tourism destination. Of those who were just "moderately" interested, most already maintain a sufficient presence on the market.
David Nath, Head of the Central & Eastern European Hospitality Team at Cushman & Wakefield: "Prague has long been a focus of attention for all hotel market players, and it seems that the COVID-19 crisis is not going to change this. The Czech capital offers unique tourism products and experiences that unceasingly attract very high visitor numbers, so there is no reason why we should not see a return to pre-crisis levels once the restrictions are lifted. The willingness and appetite to travel has not dimmed and Prague remains a preferred destination. That is why we are seeing this ongoing interest among prominent market players in buying, leasing or operating some of the local hotels – the demand definitely exceeds supply."

Cushman & Wakefield