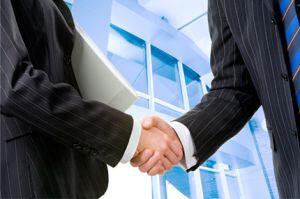 The quarter was dominated by a multitude of small and medium size transactions, for all core real-estate sectors. The average transaction price in Q1 2015 was over €45 mil in across less than 50 transactions within the region. This is compared to Q1 2016, where the average transaction price was €24 mil, from more than 110 closed transactions. While trophy assets are still on the radar for a number of investors, smaller, but attractive products are on the investors' purchasing list, more so, if part of a regional portfolio.

Compared to full 2015, when US investors accounted for 30% of investment into the region, at the start of the year those most active in the first quarter have been German investors, followed by local / regional investors (Polish, Czech or Slovak investors). South African funds have restated their interest for the region with record breaking transactions in Serbia and Montenegro, with more investments expected in other CEE countries over the course of the year.

Throughout the region prime yields have mostly remained stable compared to Q4 2015, with two major exceptions: Czech Republic and Poland, where compression of 25 bps was recorded for office sector which is now priced at 5.50%; a record low level for this current economic cycle. This comes on the back of high levels of interest from investors for core assets, of which there is a shortage of available product.

"In Hungary CBRE has seen a positive start to 2016 – in Q1 investment volumes reached EUR 208 million, more than double the Quarter on Quarter volumes. It's worth noting that the dynamic of the market is changing compared to 2015 with more international equity now pointed at Hungary. However the Hungarian real estate funds remain the most active investors closing the most deals in the range of EUR 20-40 million lot size. The largest investment deal was the closed for Váci Corner Offices by international investor, Zeus Capital. CBRE expect to see more high profile deals similar to Váci Corner close as the year progresses", Tim O'Sullivan Head of Capital Markets at CBRE Hungary stated.

European investment markets: significantly above the ten year average

Investment into European real estate for the first quarter of 2016 reached €50.7 billion.  With investment levels significantly above the ten year average of €43 billion, Q1 2016 was the third best first quarter on record, surpassed only twice before, in 2007 and 2015.

Finland, the Netherlands, Portugal, Belgium and Russia all had strong first quarters. Finland had its best quarter since Q1 2008 with €1.8 billion invested, a 214% uplift compared to Q1 2015. The Netherlands recorded €2.1 billion of investment, a 75% increase compared to the same quarter in 2015, and Portugal and Belgium also saw strong levels of investment with year-on-year increases of 158% and 31% respectively.  In Russia, following a quiet couple of years, the market picked up and Q1 2016 investment volumes grew by 177% year-on-year, driven largely by domestic buyers attracted by keen pricing and rents which appear to have bottomed out.

 

 

CBRE